Aktiviteler
Hot Air Balloons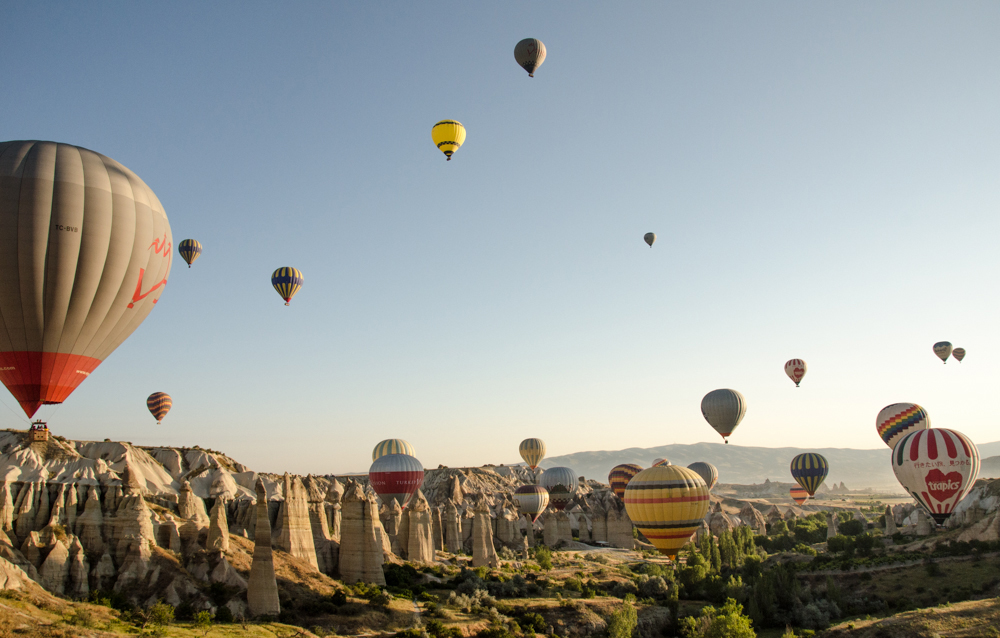 Standard Balloon Tours offer one hour flight time on the air. You are going to be picked from Anatolian Pension early in the morning, usually before sunrise and driven to take-off site. While having a light breakfast, you will also see the inflation of the balloons. Right after the passenger brief, highlight of trip will start and you will take-off gently. After taking hundreds of pictures over the valleys of Cappadocia, you will land, celebrate your flight with champagne. Next step will be getting your flight certificates, then you will be back at Anatolian Pension around 08:30am. So you will have a full day for other activities unless you want a nap.
---
Horse Tours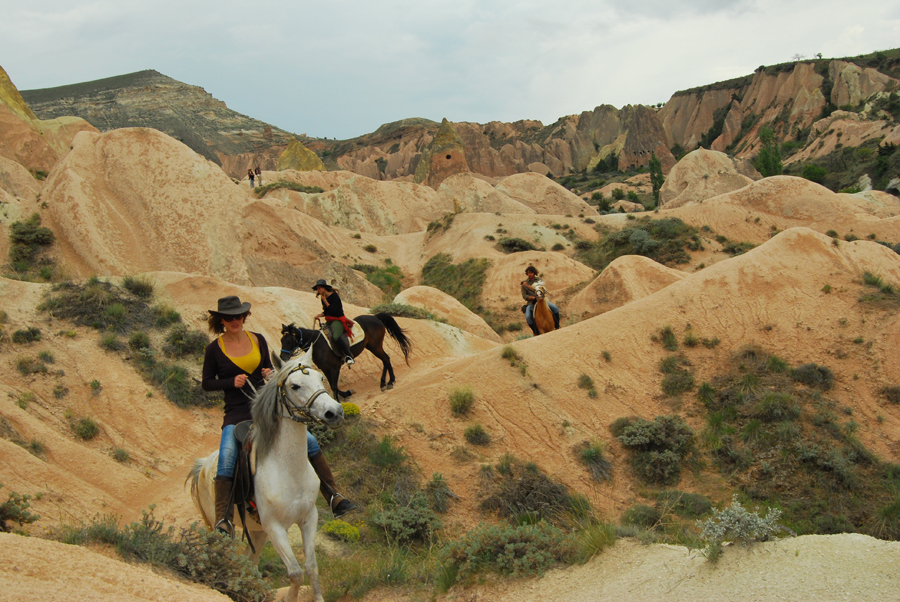 The valleys we cover for our daily rides depend on the weather conditions and your riding experience. Most of our rides are in and around Rose/Red Valleys, Sword Valley, Love Valley and White/Honey Valley – as these are the most beautiful trails to ride and we can reach many remote locations…away from the crowds - with spectacular vistas and amazing views throughout the entire ride. Horse tour
1, 2, 3, 4. There are 4 different options, including hours.
---
Turkish Bath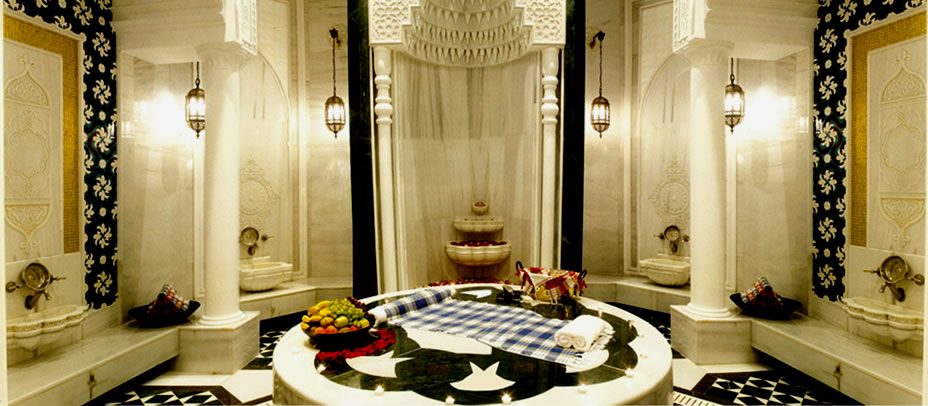 The tradition of the Turkish bath extends far back, to a time before Turks had reached Anatolia. When the Turks arrived in Anatolia, they brought with them one bathing tradition, and were confronted with another that of Romans and Byzantines, with certain local variants. The traditions merged, and with the addition of the Moslem concern for cleanliness and its concomitant respect for the uses of water, there arose an entirely a new concept, that of the Turkish bath.

The Hammam ceremony is started by wearing " pestemal ". Then you can lie on the heated marble slab to sweat. Kese and massage applications are applied by tellak (rubber). Dead layer of skin is cleaned by kese application and it provides your skin breath easily. It hastens blood stream and relaxes body. A Turkish Hammam also features a steam room.

Hammam is the best cleaning and bathing place for cleaning which will be done with hot water and soap on condition that not staying a long time. The body sweated in hammam, is bathed by rubbing with a foam rubber or cloth, and this application hastens your blood stream and makes you relaxed.
---
Turkish Night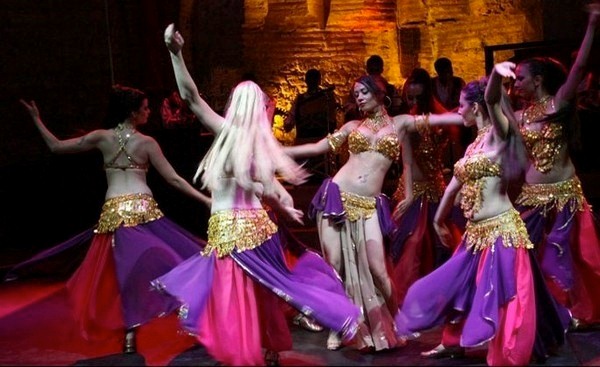 The Turkish Night Show highlights the dance traditions of various regions of Turkey, complete with traditional costumes and of course, exhilarating belly dancers. This lively performance is a great way to enjoy traditional Turkish music, dancing and join in the festivities during audience participation.

Show start 20:00 [Belly Dancer at Turkish Night Show] The show begins with Turkish folk dancers entering the stage and start dancing. Dancers, including the bride and groom, perform the traditional way in which a girl gets married in Turkey. The bride dressed in a beautiful red dress dances in the middle and the groom arrives to put on different shows for her. He first shows how handsome he is, and then how strong he is and finally how rich he is. After rejecting all these shows one by one, the bride accepts to get married with him when the groom tells that his heart beats for her. While they are starting their wedding dance, all the guests are invited to dance with them, as well.
After a couple of other folk dances from different parts of Turkey, the highlight of the night comes: Belly Dancer! She makes her breath-taking dance and then goes around all the tables to take one man from each table. The men have a great time while they are learning the secrets of belly-dancing with some basic movements.
After some other dances and shows like fire dance, Caucasian dance with knives and drum show, the night ends around 23:30 when we drive you back to your hotel for a deep sleep.
During the night the waiters will serve unlimited soft and alcoholic drinks with appetizers. The main course will be lamb with rice, the traditional wedding meal of Turkey.
---
Atv Motor and Bike Tours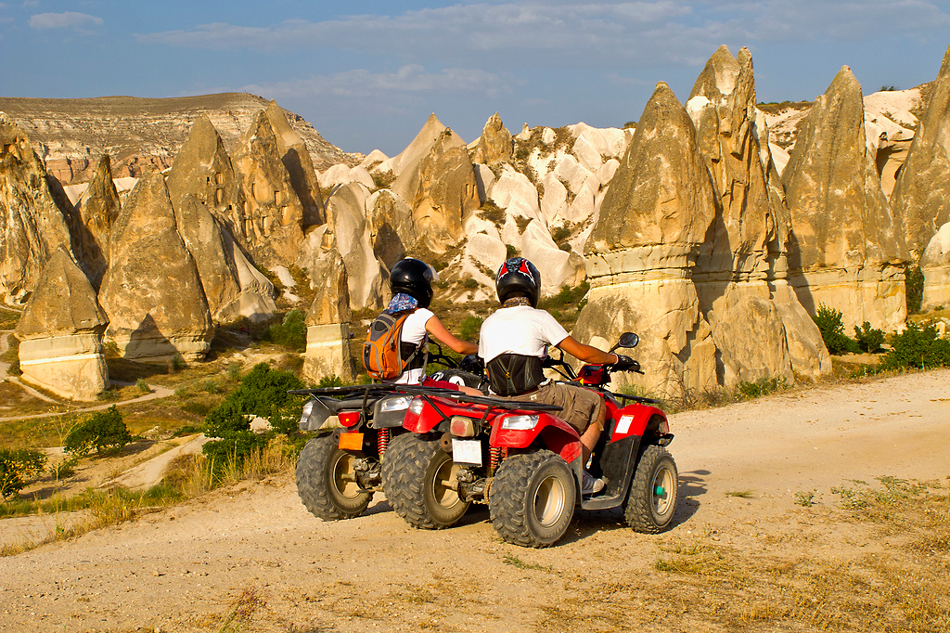 Explore the off-the-beaten-paths around cappadocia on area ATV (quad) bike. Our half or full-day escorted tours provide an exciting adventure over and through the beautiful hills, valleys, dunes and trails of the extraordinary Cappadocia landscape. Our escorted ATV Tours range from 2- to 8- hour tours.

2 Hour ATV ride : Depart from Goreme, Cavusin(off-road), Rose Valley, Girls Monastery, Red Valley, Swords Valley and Love Valley

4 hour ATV ride : Depart from Goreme, Cavusin(off-road), RoSe Valley, Girls Monastery, Red Valley, Swords Valley, Love Valley, Babatcik Valley, Aydin Kiragi, Iceri Dere Valley

Full day ATV ride : Depart from Goreme, Cavusin(off-road), RoSe Valley, Girls Monastery, Red Valley, Swords Valley, Love Valleys, Babatcik Valley, Aydin Kiragi, Iceri Dere Valley, Gorceli Valley, Pigeon Valley, Uchisar Castle, Love Valley, Uzengi Valley, Ortahisar..
---
Semah (Dervish)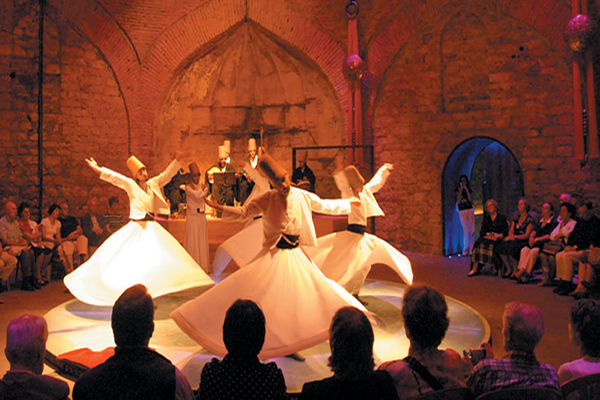 Sema is is the inspiration of Mevlânâ Celâleddin-i Rumî (1207 - 1273) as well as part of Turkish custom, history, beliefs and culture It symbolizes in seven parts the different meanings of a mystic cycle to perfection (Ascension - Mirac). Contemporary science definitely confirms that the fundamental condition of our existence is to revolve. There is no object, no being which does not revolve and the shared similarity among beings is the revolution of the electrons and protons in the atoms, which constitute the structure of the smallest particle to the stars far in the sky. As a consequence of this similarity, every thing revolves and man carries on his life, his very existence by means of the revolution in the atoms, structural elements in his body, bye the circulation of his blood, bye his coming from the Earth and return to it, by his revolving with the Earth itself.
However, all of these are natural, unconscious revolutions. But man is the processor of a mind and intelligence which distinguished him from and makes him superior to other beings
Thus the whirling dervish or Semâzen causes the mind to participate in the shared similarity and revolution of all other beings.
---